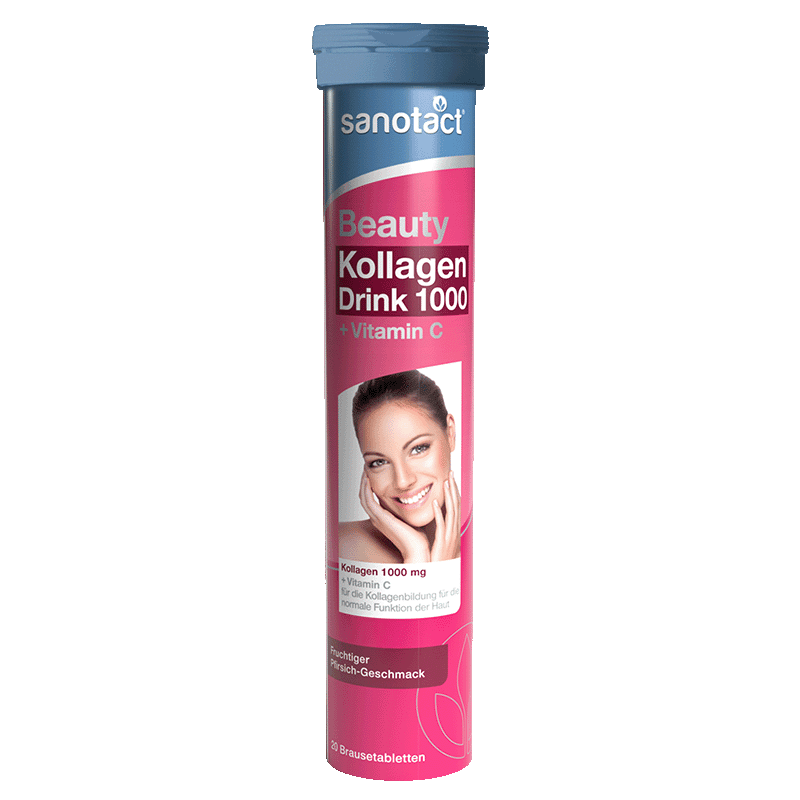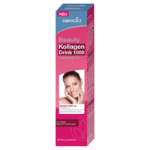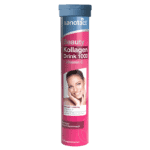 sanotact Collagen + C effervescent tablets contain collagen peptides and vitamin C.
Collagen production decreases with age
Collagen is an important structural protein in the skin and is found mainly in connective tissue. The body's ability to produce collagen decreases with age. Therefore, normal collagen formation and normal skin function often require a little extra help.
Collagen peptides combined with vitamin C
sanotact Collagen + C effervescent tablets contain collagen peptides and vitamin C. Vitamin C aids in normal collagen formation and normal skin function. It protects cells from oxidative stress and contributes to normal collagen formation for normal skin function. sanotact® Collagen + C effervescent tablets have a fruity and aromatic peach taste. They are gluten-free and lactose-free.
acid citric acid, acidity regulator sodium hydrogen carbonate, collagen (fish and products thereof) (13 %), bulking agent sorbitol, flavourings, maize starch, L-ascorbic acid (vitamin C), sweetener sodium cyclamate, beetroot juice powder, sweetener acesulfame K, colour riboflavin (E 101)
Dissolve 1 tablet in a glass of water (200 ml) 2 times a day.
Do not exceed the recommended daily intake stated. Dietary supplements are not a substitute for a balanced and varied diet and a healthy lifestyle.
Keep out of reach of small children.
| Nutritional information | per 2 tablets | NRV* |
| --- | --- | --- |
| Vitamin C | 80 mg | 100% |
| Collagen | 500 mg | - |
* NRV: Reference quantity according to EU Food Information Regulation
sanotact® quality... guaranteed!
Our quality standards
As a manufacturer of food supplements, we meet the most stringent requirements when it comes to food safety. Certification according to the International Food Standard (IFS) at Higher Level is therefore both a promise and an obligation for us. Furthermore, as a manufacturing company, we have our own high quality standards. On a daily basis, we endeavour to live up to these standards at our production site in Münster (Germany).
Our quality promise
We ensure the seamless monitoring of our entire production process. From the raw material to the finished product, the quality of the products is checked at all stages of production in our own laboratory. This is because we are committed to ensuring that our products offer the highest level of quality and safety for our customers. Our quality guarantee is a promise that we make to earn our customers' trust.
Making sure you are happy
We really hope that our brand and our products are everything you need and have been hoping for. This is what we are endeavouring to achieve now and we will continue to do so in the future. Nothing makes us happier than keeping you happy! We are always grateful to you for passing on your comments and suggestions to us. This enables us to take your needs into consideration when developing products in the future wherever possible.
Beauty from within
VISIBLE HEALTH
An attractive appearance and a positive charisma are always a reflection of inner balance and contentment. And vice versa: Looking good also promotes well-being! Clean skin, shiny hair and healthy fingernails convey vitality and vigour at first glance. A radiant appearance is therefore, at least in part, a question of the right diet!