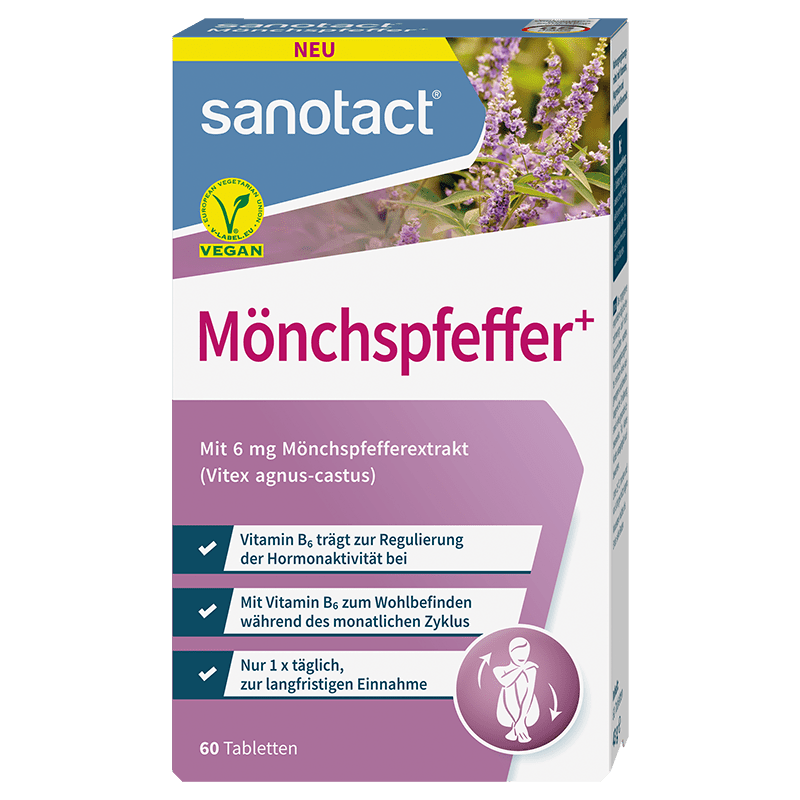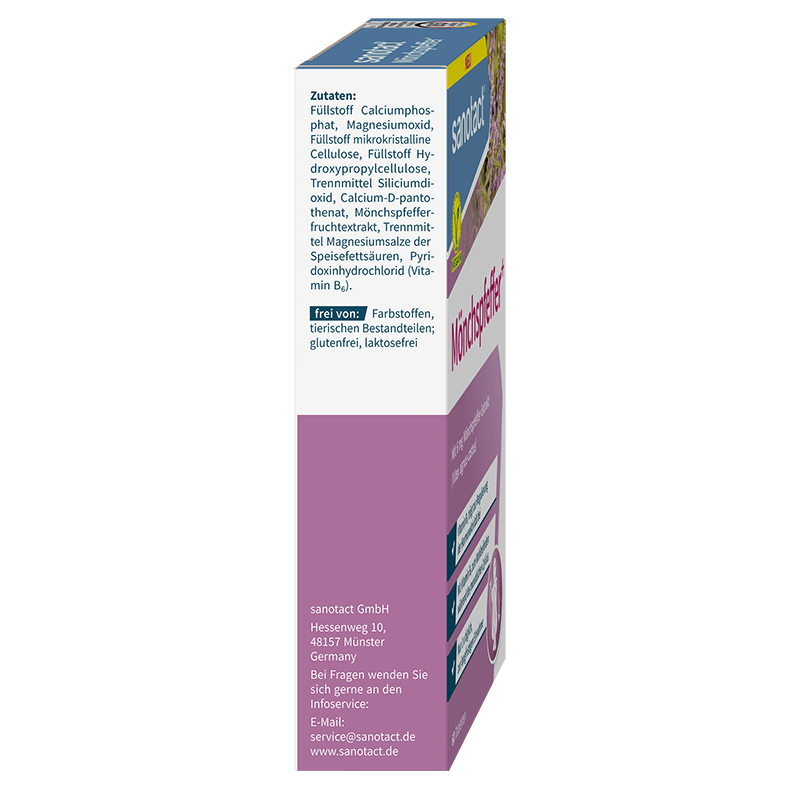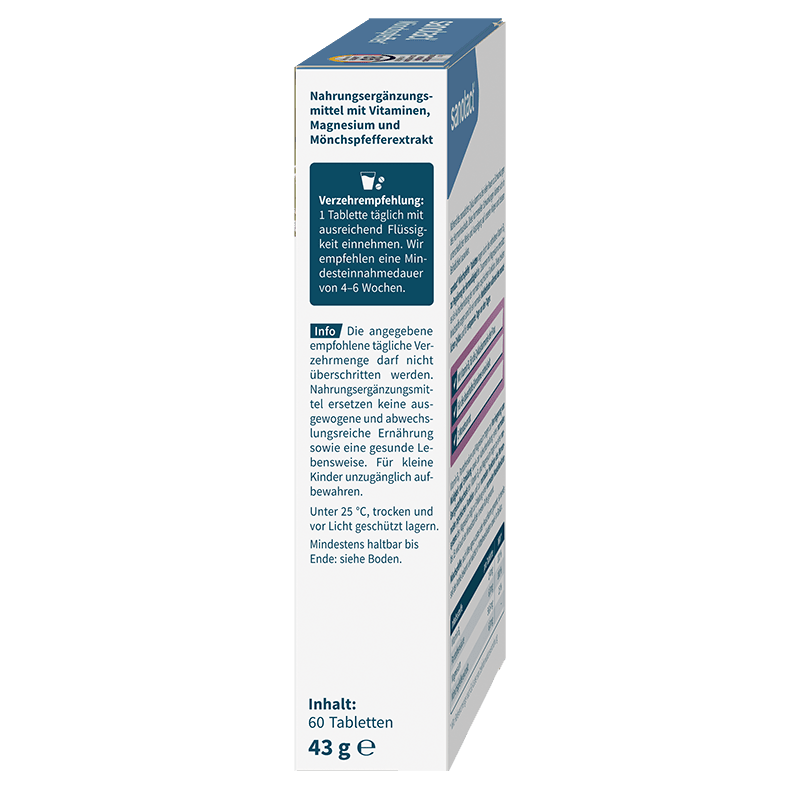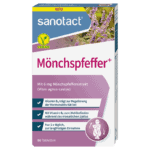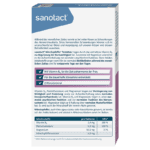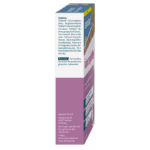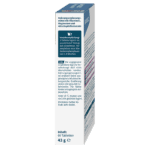 sanotact® Monk's Pepper+ tablets regulate hormone activity with Vitamin B6 and contribute to a sense of well-being during the monthly menstruation cycle.
A rollercoaster of emotions – hormone fluctuations in the female body
Many women experience it: The hormonal balance can sometimes be thrown out of kilter, impacting our everyday lives. Hormone fluctuations in the female body are normal and can be influenced by age, nutrition, stress or the use of medicines.
Younger women in particular often have to cope with a hormonal imbalance during their monthly menstruation cycle. With its hormonal ups and downs, the female cycle does more than simply determine the fertile and infertile days of the month. Fluctuations in the hormonal balance also influence the body and state of mind on an individual basis, and with a varied degree of intensity. Particularly in the second half of the monthly cycle, after ovulation, the body produces more of the hormone progesterone, while the female sex hormone oestrogen simultaneously decreases. Emotional fluctuations or a general feeling of being unwell – these are but isolated examples of symptoms that many women of child-bearing age will recognise.
Hormones can also influence a woman's menopause. The menopause is a natural biological process that marks the end of a woman's reproductive phase and is caused by a drop in the levels of oestrogen and progesterone in the body. This leads to changes in the menstrual cycle and can trigger various symptoms in women, while also having an effect on personal state of mind.
Contribute to balanced hormone levels
sanotact® Monk's Pepper+ tablets contribute to the regulation of hormonal activity thanks to their Vitamin B6 content. Along with magnesium, vitamin B6 supports the maintenance of normal mental function. These two ingredients thereby ensure a normal sense of well-being during the monthly menstrual cycle, preceded by a sense of relaxation during the days leading up to your period. Furthermore, pantothenic acid, vitamin B6, and magnesium contribute to a reduction of tiredness & fatigue and to a normal energy-yielding metabolism. The magnesium contributes to the maintenance of normal muscle function. It is also known as the mineral for inner peace.
In addition to the vitamins and magnesium, sanotact® Monk's Pepper+ tablets contain 6 mg of monk's pepper per tablet. Monk's pepper, also known as vitex agnus-castus or chasteberry, has been known since antiquity and grows in Mediterranean countries as well as in the Balkans. Monk's pepper can be used to treat a wide variety of ailments and its fruit is rich in phytochemicals, essential oils, and bitter substances.
sanotact® Monk's Pepper tablets are free from colourings and animal ingredients, and are also gluten-free and lactose-free.
Filler: calcium phosphate, magnesium oxide, filler: microcrystalline cellulose, filler: hydroxypropyl cellulose, anti-caking agent: silicon dioxide, calcium d-pantothenate, monk's pepper fruit extract, anti-caking agent: magnesium salts of fatty acids, pyridoxine hydrochloride (vitamin B6).
Take 1 tablet a day with sufficient fluid. We recommend taking for at least 4-6 weeks.
Do not exceed the stated recommended daily dosage. Dietary supplements are not a substitute for a balanced, varied diet and a healthy lifestyle.
Keep out of reach of small children.
| Inhaltsstoffe | pro Tablette | NRV* |
| --- | --- | --- |
| Vitamin B6 | 1.4 mg | 100% |
| Pantothenic acid | 6.0 mg | 100% |
| Magnesium | 56.6 mg | 15% |
| Monk's pepper extract | 6.0 mg | - |
* NRV: Reference quantity according to EU Food Information Regulation
sanotact® quality... guaranteed!
Our quality standards
As a manufacturer of food supplements, we meet the most stringent requirements when it comes to food safety. Certification according to the International Food Standard (IFS) at Higher Level is therefore both a promise and an obligation for us. Furthermore, as a manufacturing company, we have our own high quality standards. On a daily basis, we endeavour to live up to these standards at our production site in Münster (Germany).
Our quality promise
We ensure the seamless monitoring of our entire production process. From the raw material to the finished product, the quality of the products is checked at all stages of production in our own laboratory. This is because we are committed to ensuring that our products offer the highest level of quality and safety for our customers. Our quality guarantee is a promise that we make to earn our customers' trust.
Making sure you are happy
We really hope that our brand and our products are everything you need and have been hoping for. This is what we are endeavouring to achieve now and we will continue to do so in the future. Nothing makes us happier than keeping you happy! We are always grateful to you for passing on your comments and suggestions to us. This enables us to take your needs into consideration when developing products in the future wherever possible.