We love following our favourite brands and watching them develop their product portfolios. If you love sanotact®, then you have come to the right place as we will always provide you with an overview of our new products here.
Have you just discovered sanotact® for the first time? If so, all of our products will be new to you. If you click on "Products" you will find a list of all the areas for which sanotact® currently offers you a selection of products. Discover your favourite products in our product portfolio!
sanotact Evening Rest
Regeneration, mental rest and relaxation play an essential role in maintaining the body's health and performance. A regular sleep pattern is an important basic prerequisite for energy and concentration in everyday life. But these things are often out of sync. sanotact® offers the Evening Rest lozenges with melatonin to help you get off to sleep quicker.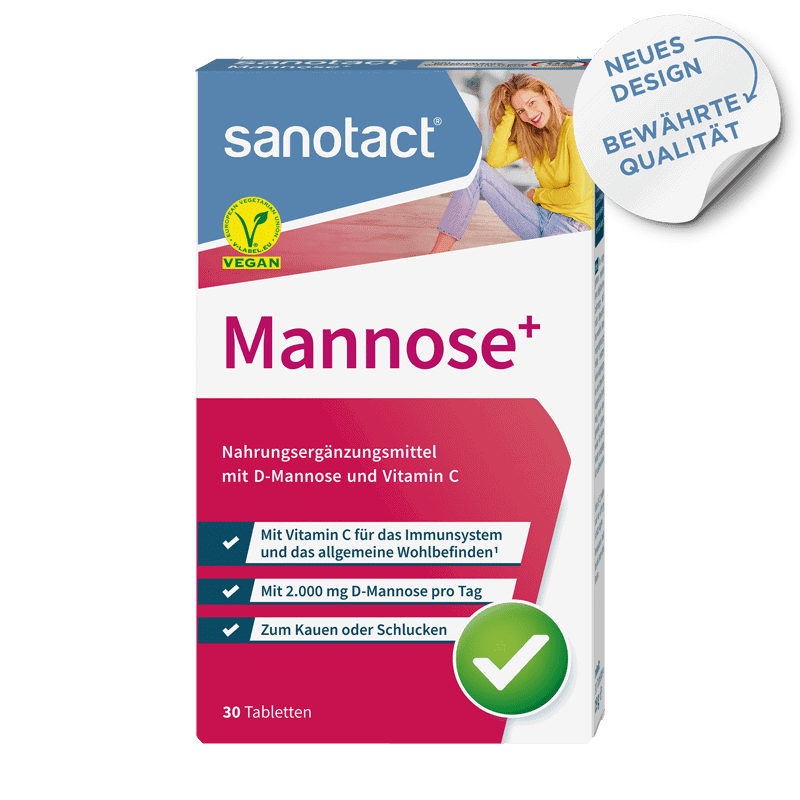 sanotact Mannose+
Whether it's menstruation, premenstrual syndrome or pregnancy, women have to cope with numerous physical and health challenges in their lives. This means that it is particularly important for them to keep their immune system healthy. sanotact® Mannose+, with 80 milligrams of vitamin C and 2,000 milligrams of the naturally-occurring monosaccharide D-mannose per daily dose, is a food supplement which has been developed specially for women.
sanotact® B-complex
sanotact B-Complex uses vitamin B to help combat tiredness and fatigue. This intensive formula includes high-dose B vitamins, magnesium and plant-based vitamin D3. The formula has been specially developed to provide targeted support for our performance in everyday life and improve our wellbeing.
sanotact Electrolyte Plus
Excessive sweating, for example during sport, when it is very hot or after drinking alcohol, causes the body to lose minerals and salts, and therefore important electrolytes, through dehydration. Ensuring you are getting a sufficient supply of electrolytes and fluids is essential for the body. sanotact® Electrolyte Plus contains the optimum blend of glucose, potassium, chloride and sodium to supplement your fluid level and help you absorb electrolytes.