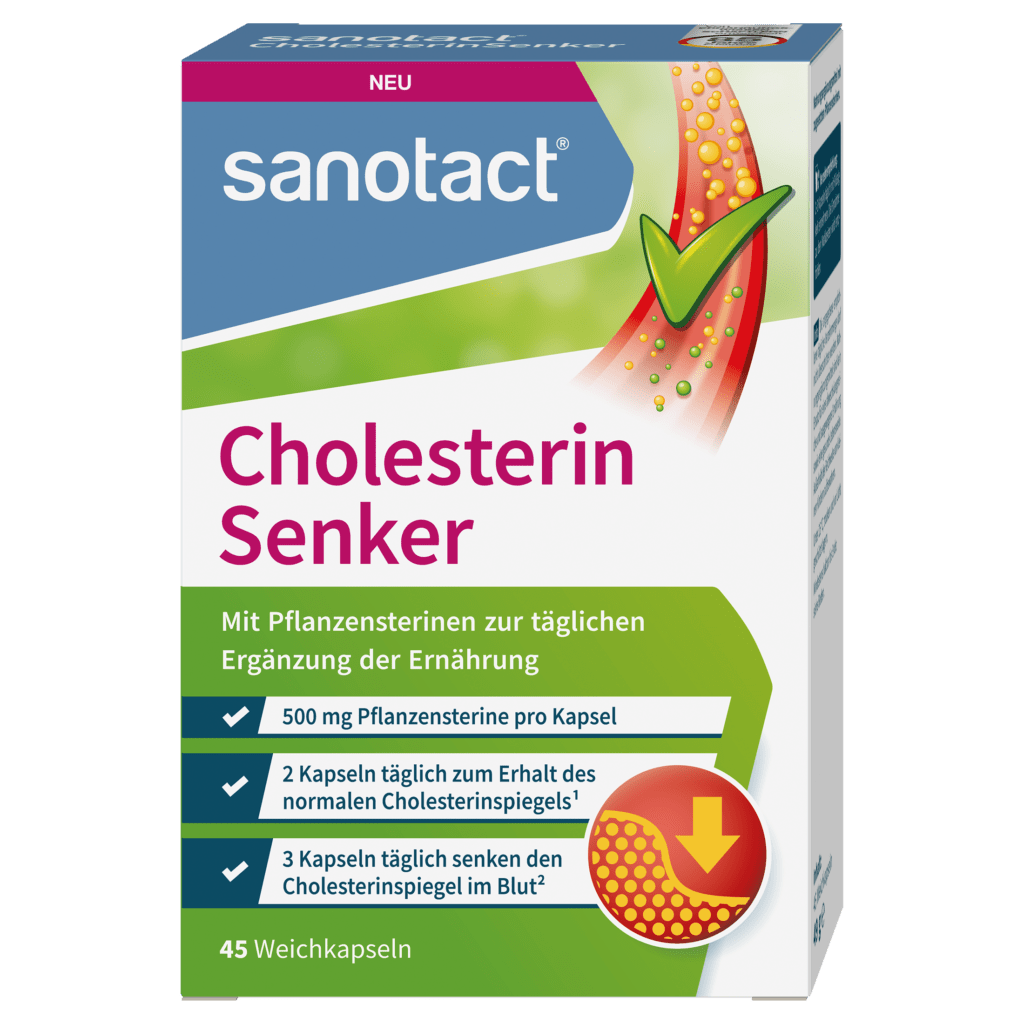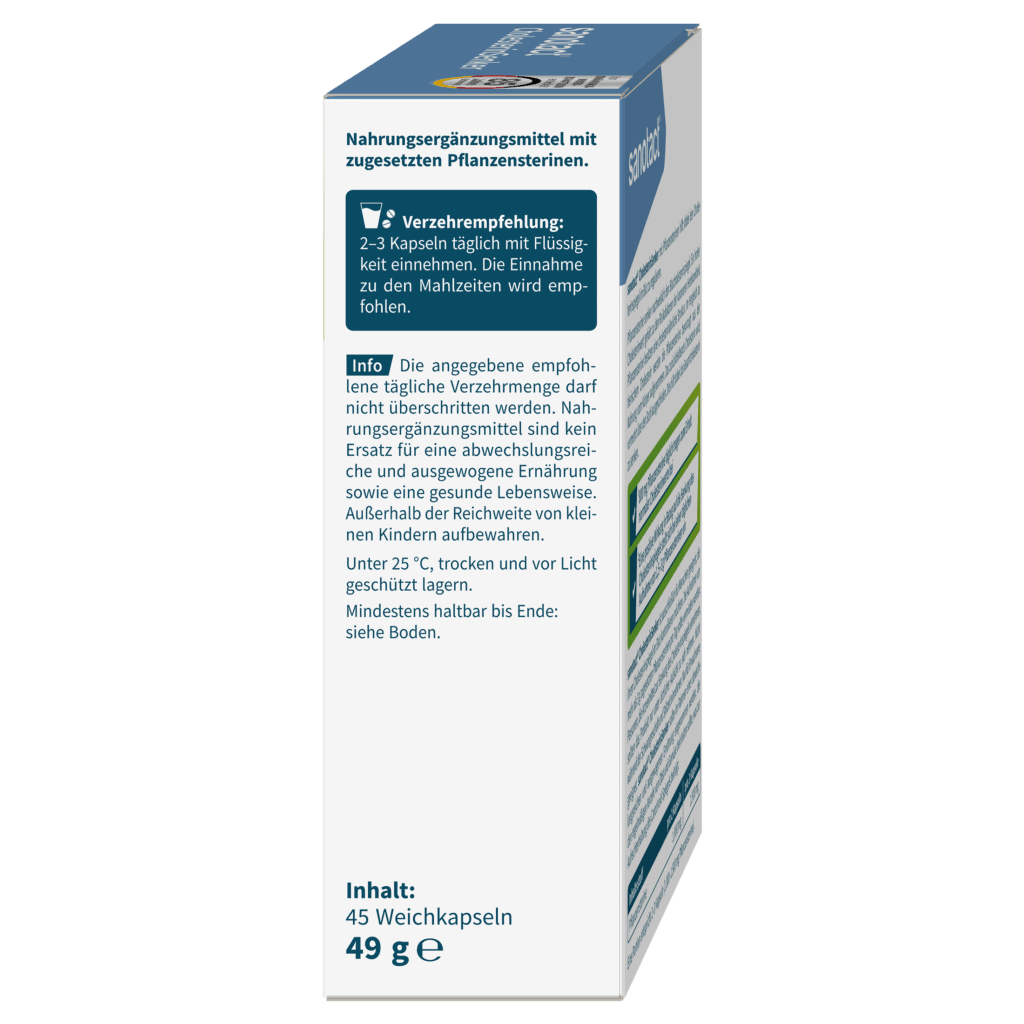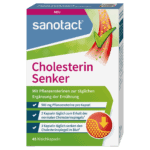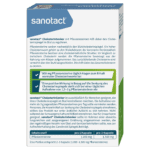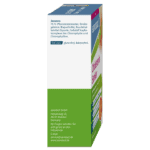 sanotact® cholesterol reducer soft capsules with plant sterols help to regulate cholesterol levels in the blood.
When cholesterol levels are too high...
An unhealthy, high-fat diet, e.g. from fried food, fast food and ready meals, can set our cholesterol levels soaring and thus pose an increased risk to our health. Lack of exercise and smoking also increase this risk.
Biologically, cholesterol is a fat-like substance with numerous functions in the human body, which is produced by our cells and is essential for the production of hormones and bile, as well as for cell renewal and brain function. Cholesterol can be classified into various forms – "LDL cholesterol" and "HDL cholesterol" are among the best known. LDL cholesterol is often regarded as the "bad" cholesterol. If too much of this form of cholesterol gets into our blood circulation, it can deposit itself in the blood vessels. An excessively high cholesterol level is, for example, one of the risk factors for coronary heart disease, and can have consequences differing from one individual to the next.
It is therefore worth keeping an regular eye on your own cholesterol level.
Plant sterols – the plant-based option by which to regulate your cholesterol level
Alongside a balanced diet and exercise, plant sterols have also been shown to maintain or lower blood cholesterol levels. Plant sterols have a cholesterol-like structure. Compared to animal cholesterol, plant sterols are preferentially absorbed by the body from food. A higher proportion of the remaining cholesterol is passed in the stool. This helps to reduce blood cholesterol values.
sanotact® cholesterol reducer capsules help to regulate cholesterol levels in the blood. Depending on the daily dosage, cholesterol levels in the blood can be maintained or reduced. 1800 mg plant sterols daily contribute to maintaining normal cholesterol values. 2In terms of reducing cholesterol levels, a positive effect is achieved with a daily intake of 1.5 – 3 g.
70% plant sterol esters, beef gelatine (capsule shell), humectant glycerol, colourings: copper complexes of chlorophylls and chlorophyllin
Take 2-3 capsules daily with liquid It is recommended that the capsules be taken with meals.
Do not exceed the stated recommended daily dosage. Dietary supplements are not a substitute for a balanced, varied diet and a healthy lifestyle.
Keep out of reach of small children.
sanotact® cholesterol reducer is only suitable for people who wish to control cholesterol levels in their blood. Avoid taking more than 3 g of plant sterol supplements per day.
People who take medication to lower cholesterol levels should only take the product under medical supervision. Do not take during pregnancy or whilst breastfeeding. Only suitable for adults.
sanotact® cholesterol reducer should be taken as part of a varied and balanced diet, which should include the regular consumption of fruit and vegetables to help maintain carotenoid levels.
| Ingredient | Per 2 capsules | Per 3 capsules | NRV* |
| --- | --- | --- | --- |
| Plant sterols | 1,000 mg | 1,500 mg | - |
* NRV: Reference quantity according to EU Food Information Regulation
sanotact® quality... guaranteed!
Our quality standards
As a manufacturer of food supplements, we meet the most stringent requirements when it comes to food safety. Certification according to the International Food Standard (IFS) at Higher Level is therefore both a promise and an obligation for us. Furthermore, as a manufacturing company, we have our own high quality standards. On a daily basis, we endeavour to live up to these standards at our production site in Münster (Germany).
Our quality promise
We ensure the seamless monitoring of our entire production process. From the raw material to the finished product, the quality of the products is checked at all stages of production in our own laboratory. This is because we are committed to ensuring that our products offer the highest level of quality and safety for our customers. Our quality guarantee is a promise that we make to earn our customers' trust.
Making sure you are happy
We really hope that our brand and our products are everything you need and have been hoping for. This is what we are endeavouring to achieve now and we will continue to do so in the future. Nothing makes us happier than keeping you happy! We are always grateful to you for passing on your comments and suggestions to us. This enables us to take your needs into consideration when developing products in the future wherever possible.
Digestion and intolerances
When your gut feeling isn't right
The digestive tract of an adult human being is up to nine metres long. Our food usually passes through it without us noticing. We only become aware of our digestive system when it causes problems. Find out what can cause these problems in our advice.