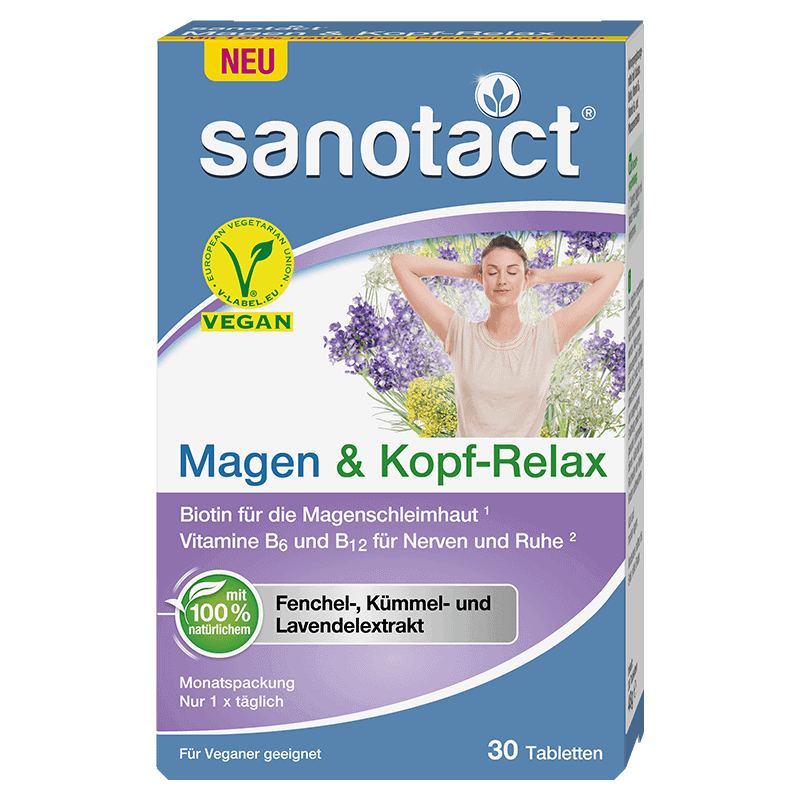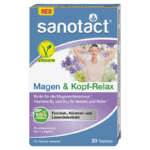 Through the valuable combination of natural raw materials and minerals in addition to B vitamins, sanotact® Stomach & Head-Relax Tablets contribute to general well-being and help keep you feeling vibrant and full of energy.
Perceiving signals from the head and stomach
Mental stress, tension, exam anxiety, nervous restlessness or poor sleep can affect the digestive system. This is because the gut-brain axis, the "hot wire" between head and stomach, is more important than one might think. A problem in one of those two areas will often affect the other area as well.
Various plants known from nature can help to relax the head and stomach. Fennel, for example, is an umbellifer and is known not only as a vegetable or spice, but also as a widely used medicinal plant. In 2009, fennel was even named medicinal plant of the year. This plant is even given to children as tea to help with any changes in diet.
Caraway is also highly regarded among connoisseurs as a medicinal plant. The fruits of the spice plant contain an essential oil. Like fennel, caraway is particularly recommended as a treatment for dyspeptic complaints.
The gentle scent of the lavender plant (Lavandula angustifolia) will leave you dreaming of relaxing summer evenings spent in the vast purple fields of Provence. The colourful lavender bushes feel at home in the mild Mediterranean climate. The essential oil of the lavender flowers is a byword for relaxation.
Supporting relaxation of the stomach and head
sanotact® Stomach & Head-Relax Tablets provide a pleasant feeling in the stomach thanks to the fennel extract they contain. The scent of lavender can also contribute to peace and relaxation.
Biotin and vitamin B6 contribute to the maintenance of normal mucous membranes, such as the gastric mucosa (the stomach lining), while calcium contributes to the normal functioning of digestive enzymes. The vitamins B6 and B12 contribute to both the normal functioning of the nervous system and to normal psychological function.
sanotact® Stomach & Head Soothing Tablets are free from sweeteners, added sugar and animal ingredients, and are also gluten-free and lactose-free.
The product is suitable for a vegan diet. The V label is a standardised quality seal of the European Vegetarian Union that identifies vegetarian and vegan products. The label guarantees that no animal ingredients are used in the entire production process or in the product.
calcium carbonate, fennel extract, maltodextrin, bulking agent microcristalline cellulose (E 460), carum carvi extract, lavender flower extract, glazing agent hydroxylpropyl methyl cellulose (E 464), anti-caking agent silicon dioxide (E 551), lavender oil, anti-caking agent talc (E 553b), modified starch, anti-caking agent magnesium salts of fatty acids (E 470b), bulking agent hydroxypropyl cellulose (E 463), vegetable oil (coconut), pyridoxine hydrochloride (vitamin B6), D-biotin, cyanocobalamin (vitamin B12)
Swallow one tablet a day with plenty of liquid.
Do not exceed the recommended daily intake stated.
Dietary supplements are not a substitute for a balanced and varied diet and a healthy lifestyle.
Keep out of reach of small children.
| Nutritional information | per tablet | NRV* |
| --- | --- | --- |
| Calcium | 423 mg | 53% |
| Biotin | 50 µg | 100% |
| Vitamin B6 | 1,4 mg | 100% |
| Vitamin B12 | 2,5 µg | 100% |
| Lavender flower extract (2:1) | 50 mg | -** |
| Lavender oil | 10 mg | -** |
| Fennel extract (10:1) | 150 mg | -** |
| Carum carvi extract (10:1) | 50 mg | -** |
* NRV: Reference quantity according to EU Food Information Regulation
sanotact® quality... guaranteed!
Our quality standards
As a manufacturer of food supplements, we meet the most stringent requirements when it comes to food safety. Certification according to the International Food Standard (IFS) at Higher Level is therefore both a promise and an obligation for us. Furthermore, as a manufacturing company, we have our own high quality standards. On a daily basis, we endeavour to live up to these standards at our production site in Münster (Germany).
Our quality promise
We ensure the seamless monitoring of our entire production process. From the raw material to the finished product, the quality of the products is checked at all stages of production in our own laboratory. This is because we are committed to ensuring that our products offer the highest level of quality and safety for our customers. Our quality guarantee is a promise that we make to earn our customers' trust.
Making sure you are happy
We really hope that our brand and our products are everything you need and have been hoping for. This is what we are endeavouring to achieve now and we will continue to do so in the future. Nothing makes us happier than keeping you happy! We are always grateful to you for passing on your comments and suggestions to us. This enables us to take your needs into consideration when developing products in the future wherever possible.
Digestion and intolerances
When your gut feeling isn't right
The digestive tract of an adult human being is up to nine metres long. Our food usually passes through it without us noticing. We only become aware of our digestive system when it causes problems. Find out what can cause these problems in our advice.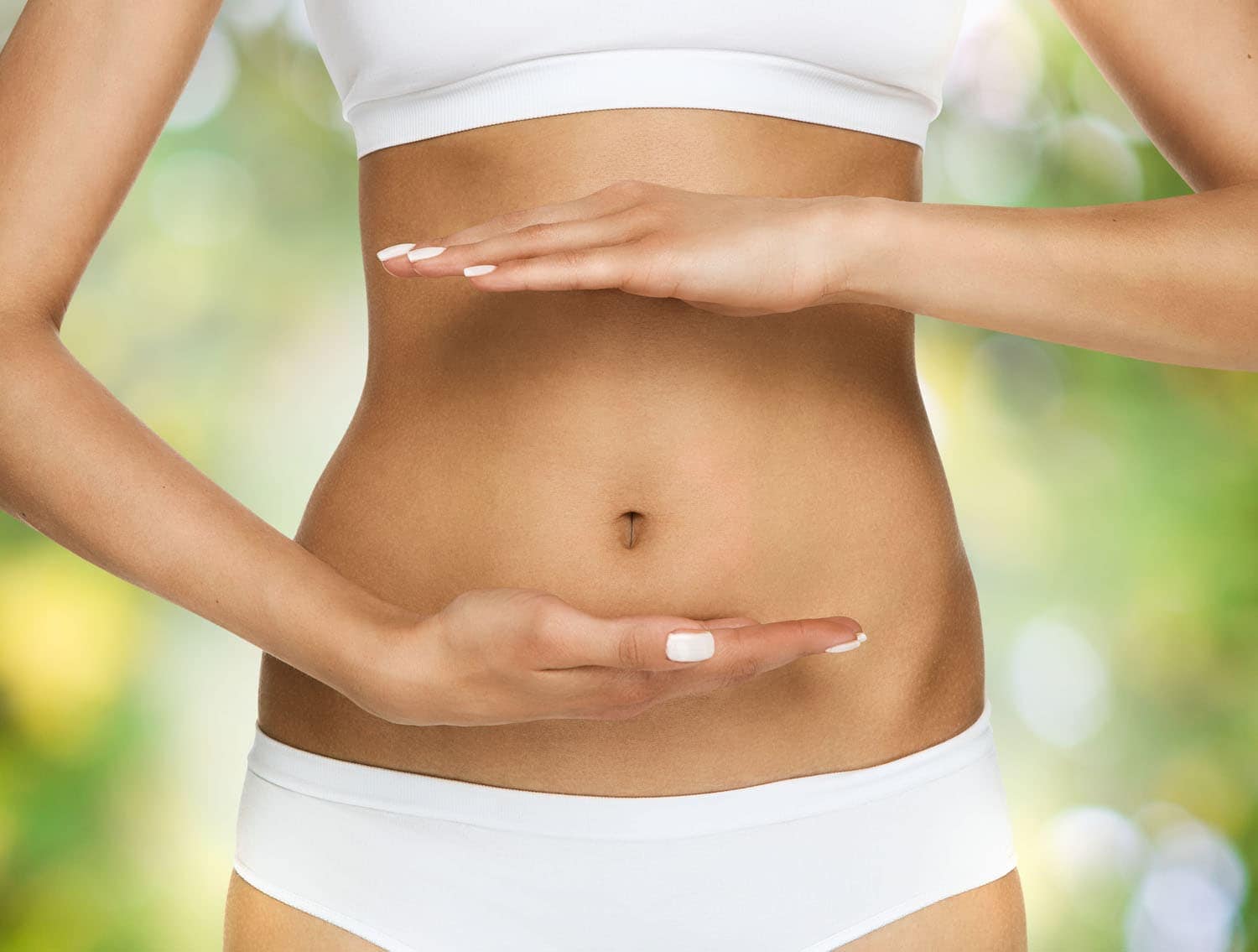 Energy and performance
When your body needs a break
We are used to giving our all in every area of life; rest and recovery phases, on the other hand, are often neglected. Such stressful situations, which often go hand in hand with particular eating habits, can lead to our bodies developing an increased need for nutrients.